Director, Academic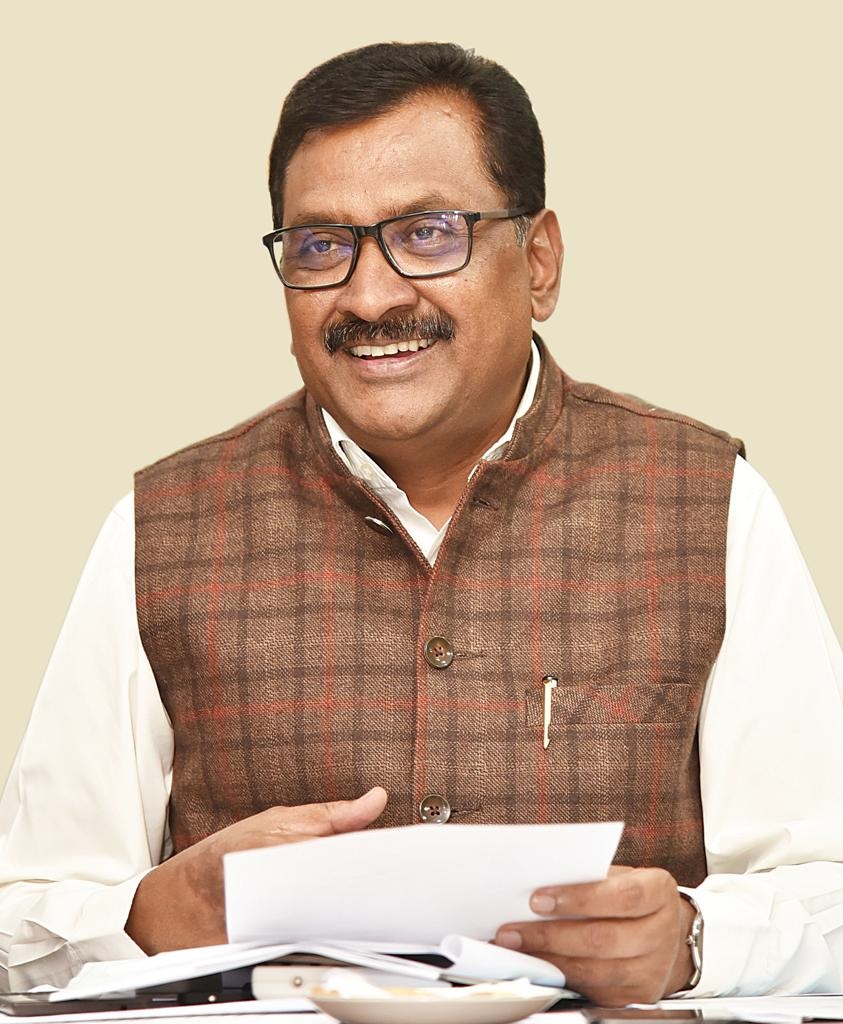 Introduction:
The Academic Branch of Dr. B. R. Ambedkar Open University is headed by a Director. At present there are five faculties in the Academic Branch, consisting of various departments. Each Faculty is headed by a Dean. The Director (Academic) is assisted by an office to discharge his/her duties.
Objectives
The motto of Dr.B.R.Ambedkar Open University is Education for All. The University has made higher education opportunities available to everyone irrespective of age, geographical location domestic or work responsibilities making learning while earning possible.
The objectives of this University are:
To provide educational opportunities to those students who could not take advantage of conventional institutions of higher learning.

To provide equality of educational opportunities for higher education through distance mode for a large segment of the population, including those in employment, women (including house-wives) and adults who wish to upgrade their education or acquire knowledge and studies in various fields.

To provide flexibility with regard to eligibility for enrolment, age of entry, choice of courses, methods of learning, conduct of examinations, and operation of the programmes.

To complement the programmes of the existing Universities in the State in the field of higher learning so as to maintain the highest standards on par with the best universities in the country.

To promote integration within the State through its policies and programmes.

To offer degree courses and non-degree certificate courses for the benefit of working population in various fields and for the benefit of those who wish to enrich their lives by studying subjects of cultural and aesthetic value.

To make provision of research and for the advancement and dissemination of knowledge.

To serve as a source of continuing education, consultancy and to provide equal access to knowledge and higher Education.
Functions
The functions of the Academic Branch are: Designing and planning and design of academic programmes/courses.
Academic coordination, including course development in print and electronic and course maintenance.

Monitoring of Academic counseling and conduct of Summer/Winter schools.

Offering Subject/Discipline based Research and System based Research Programmes.

Organizing hands on Training & Laboratory work. Participating in the Student Evaluation related work.

The Academic building houses the Chambers of the Director (Academic), Offices of the Teaching and Non-teaching staff, Faculty Room, Laboratories, Synergy Halls, Multi-media Lab, Language Lab, Conference Hall, Museums of Zoology and Geology and Research Project Offices. It also houses a Graphic Unit which assists the Faculty in preparing Cover Designs, Charts, Diagrams, Brochures, etc.
Achievements
At the UG level, new programmes and alternatives, like Computer Applications and Statistics, have been added. Geography as an optional subject at Degree level from Faculty of Social Sciences, is also Launched from AY 2022-23. The two main purposes of higher education are research and publication. With an aim to provide high-quality research in higher education, Research Programmes that were previously offered in the disciplines of Social Sciences and Commerce & Management, have now been introduced in the disciplines of Science, Arts and Education, as well. I am delighted to report that 75 students have enrolled in the research programmes during 2019-2022.
Infrastructure
Bhavanam Venkatram Auditorium
Read More
Name
Designation
CONTACT NUMBER
OFFICIAL MAIL ID
Prof. Shakeela Khanam
Dean
Faculty of Arts
040-23541389, 23544741
deanarts@braou.ac.in
Prof. I.Anand Pawar
Dean
Faculty of Commerce
040-23541383,23680441
deancommerce@braou.ac.in
Prof. Ghanta Chakrapani
Dean
Faculty of Education
9281013632
deaneducation@braou.ac.in
Prof.Ghanta Pushpa Chakrapani
Dean
Faculty of Sciences
040-23541375
deansciences@braou.ac.in
Prof. Srinivas Rao Vaddanam
Dean
Faculty of Social Sciences
9281013627
dean-sciences@braou.ac.in
Name
DEANS
CONTACT NUMBER
OFFICIAL MAIL ID
Dr. A. Kishore Kumar Reddy
Associate Professor
English
23680423
akkumarreddy@braou.ac.in
Dr. K. Rani Rajitha Madhuri
Assistant Professor & Head I/C
English
9281013618
krrmadhuri@braou.ac.in
Dr.N.Rajani
Assistant Professor & Head I/C
Telugu
9281013642
nrajani@braou.ac.in
Prof.Shakeela Khanam
Professor & Head
Hindi
9281013640
shakeelakhanam@braou.ac.in
Prof.Shakeela Khanam
Dean, Arts & Head I/C
Urdu
9281013640
shakeelakhanam@braou.ac.in
Dr.D.Rabindranath Solomon
Associate Professor & Head I/c
Department of Commerce
9281013629
drsolomon@braou.ac.in
Prof. I. Anand Pawar
Professor
Business Management
9281013617
deancommerce@braou.ac.in
Dr. K. Sridevi
Associate Professor & Head I/c
Mathematics
9281013619
ksreedevi@braou.ac.in
Prof .G. Pushpa Chakrapani
Professor & Head
Physics
9281013615
gpchakrapani@braou.ac.in
Dr. Prameela Kethavath
Assistant Professor & Head I/C
Chemistry
9281013615
prameela@braou.ac.in
Prof. P. Madhusudhana Reddy
Professor & Head
Geology
9281013628
pmreddy@braou.ac.in
Prof .G. Pushpa Chakrapani
Dean, Science & Head I/C
Botany
9281013615
gpchakrapani@braou.ac.in
Prof .G. Pushpa Chakrapani
Dean, Science & Head I/C
Zoology
9281013615
gpchakrapani@braou.ac.in
Dr. Chandrakala
Assistant Professor & Head I/C
Education
9281013624
chandrakala@braou.ac.in
Dr. K. Krishna Reddy
Assistant Professor & Head I/c
Economics
9281013620
reddy@braou.ac.in
Dr. Pallavi Kabde
Associate Professor & Head
Public Administration
9281013646
pallavikabde@braou.ac.in
Dr. Gunti Ravinder
Professor
Political Science
9281013627
gravinder@braou.ac.in
Dr. G. Lakshmi
Associate Professor & Head
Political Science
9281013627
glakshmi@braou.ac.in
Dr. G. Dayakar
Associate Professor & Head
History
9281013625
gdayakar@braou.ac.in
Prof.Shakeela Khanam
Head I/C
Library Science
9281013606
shakeelakhanam@braou.ac.in
Prof Srinivas Rao Vaddanam
Dean & Head I/C
Psychology
9281013627
ghantac@braou.ac.in
Prof Srinivas Rao Vaddanam
Dean & Head I/C
Journalism and Mass Communication
04023680460
vsrinivasrao@braou.ac.in
Prof. Srinivas Rao Vaddanam
Dean, Social Sci & Head I/C
Geography
23680460
headgeography@braou.ac.in
Dr. B. Srinivas
Associate Professor & Head
Sociology
23680479
headsociology@braou.ac.in
Name
Designation
CONTACT NUMBER
OFFICIAL MAIL ID
S.Saritha
Sr,Asst
Academic
--
Md.Miya Jani
JACT
Academic
--
G.Narsi Reddy
O.S
Academic
--
B.Narsaiah
O.S
Academic
--
L.Laxmamma
Sweeper
Academic
--
Jaya Lakshmi
O.S
Academic
--