UGC-DEB Affairs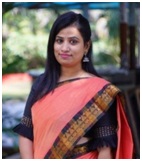 UGC-DEB AFFAIRS
The Development Cell was established in the year 1993, was later named as UGC-DEB Affairs Cell. This Cell is headed by an Officer assisted by an Assistant Registrar and other support staff. With resource management as its chief objective, it coordinates with various other branches of the University, institutions and organizations to prepare development proposals seeking grants from various funding agencies.
Functions
The functions of the UGC-DEB Affairs are:
To liaise with funding agencies

To mobilize resources

To maintain the development plan

To monitor research projects, fellowships and grants

To disburse development funds including seminar travel and publication grants

To settle accounts and

To submit audited statements.
Within the University, this division has the responsibility of facilitating staff development activities such as participation in national & international seminars. It also collates development proposals and monitors the disbursement of development grants. It maintains records of expenditure and details of utilization to be audited and forwarded to the funding bodies.
The UGC-DEB Affairs has interface with:
The Commonwealth of Learning

Indira Gandhi National Open University

The Distance Education Council

Commonwealth Educational Media Centre for Asia

Government of India

Ministry of Human Resource Development

Department of Science and Technology

Government of Andhra Pradesh

Telangana State Council of Higher Education

All other Open Universities and Conventional Universities
Read More